Image Name:
6 Photos: Sandra Prikker in yoga pants (Prikker? I hardly know her)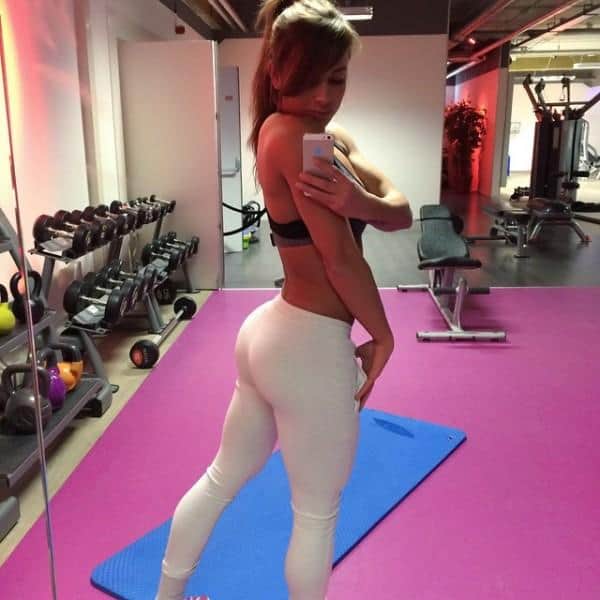 Sorry for making fun of your name, everyone named Prikker. Sandra is a smokin' hot girl from the Netherlands you can find on Instagram at @sandraprikker. Enjoy these pics & comment which one is your favorite! I have a feeling it's gonna be the very last one…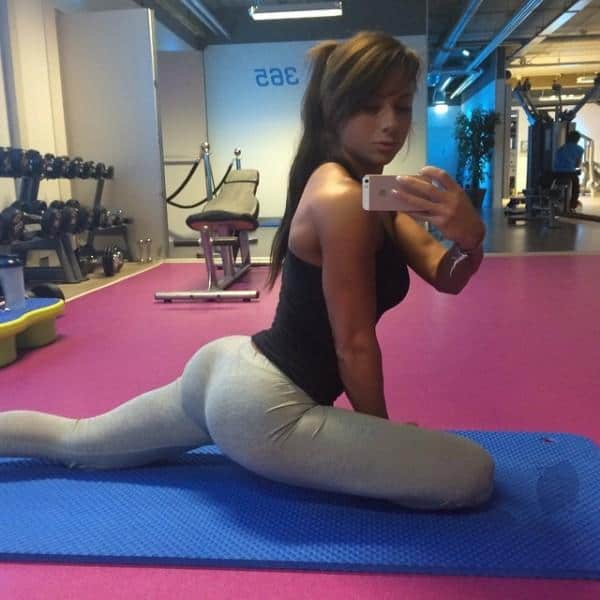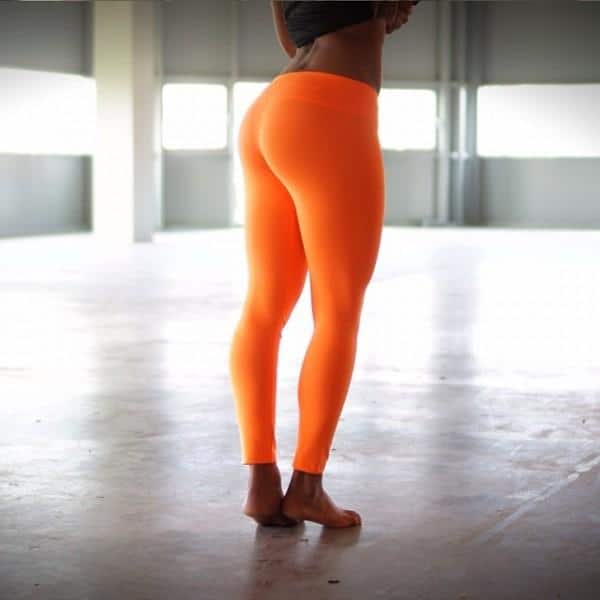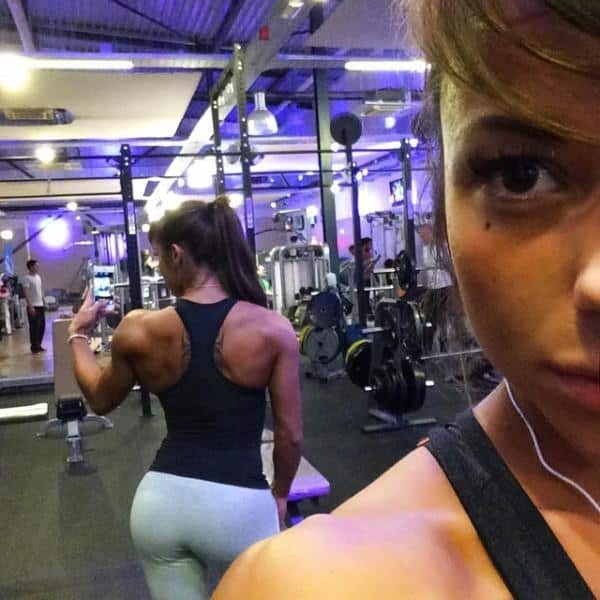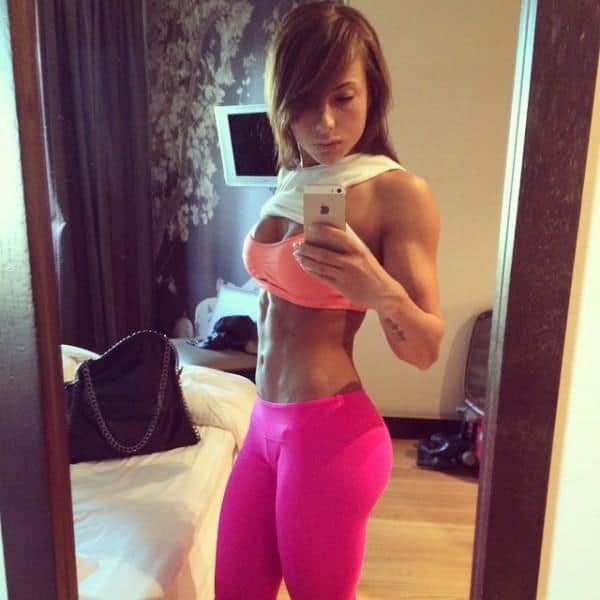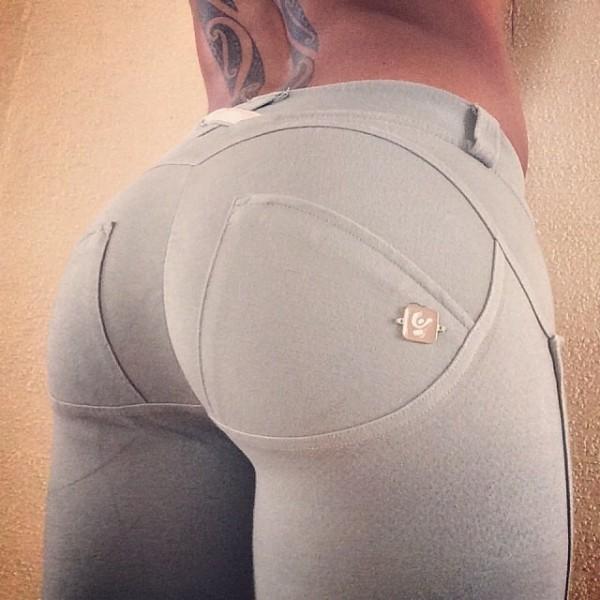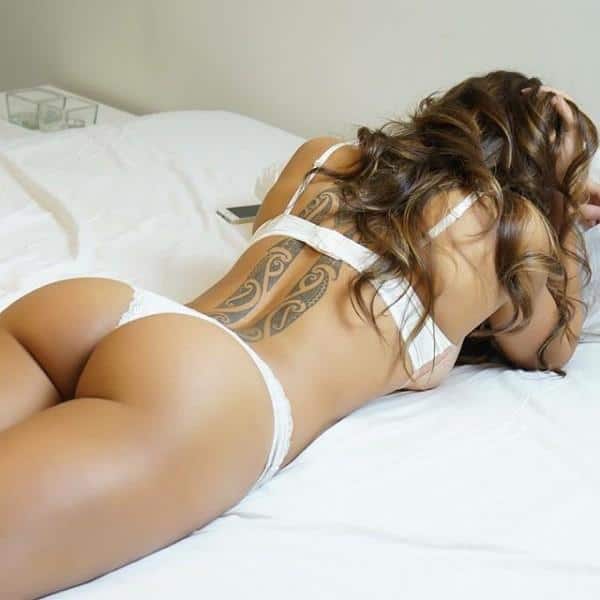 Image Name:
Some more crotch rocket creep shots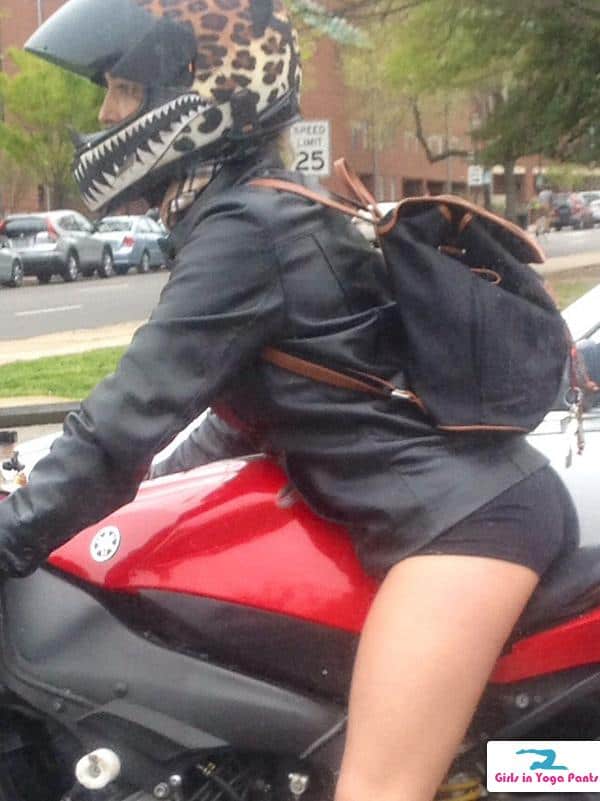 A fan commented on this post claiming he also sent in a creep shot of a chick on a crotch rocket, and even went as far as claiming his was better! After some digging I was able to find the pic he was talking about. I also found this great booty below that was captured in the wild and submitted by a fan named Tyler back in 2012 – I wonder if he's still browsing… You there Tyler?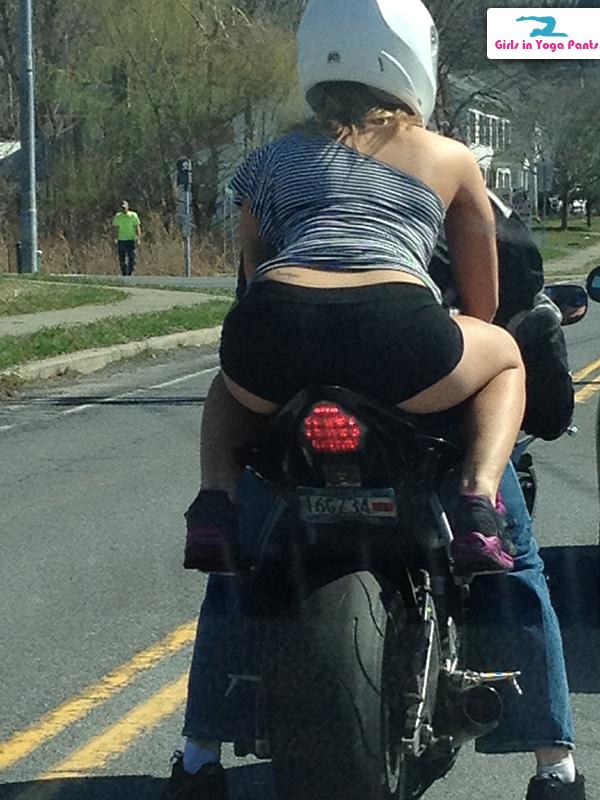 Image Name:
Friday Frontal: The Cougar's Camel Toe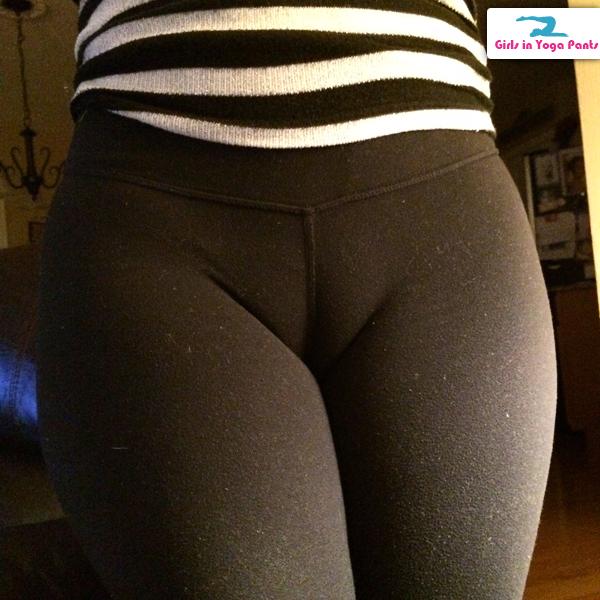 As if that was enough, there's a pic of her in her bra and unbuttoned jeans waiting for you below.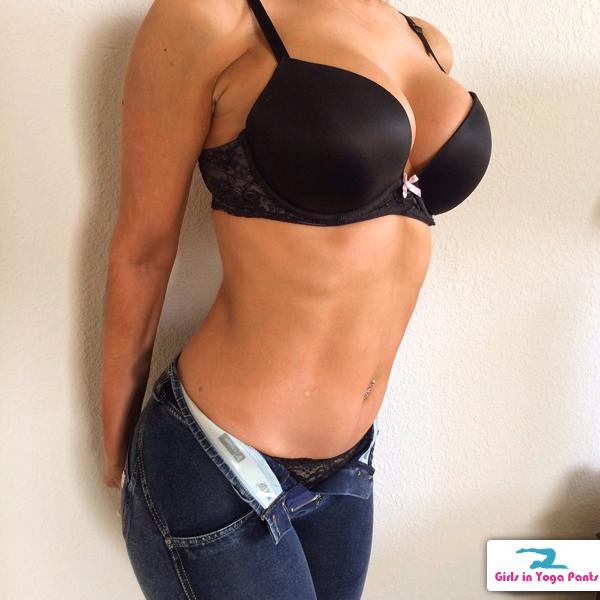 Click here for more pics of The Cougar
Image Name:
Friday Frontal: Big Booty & Underboob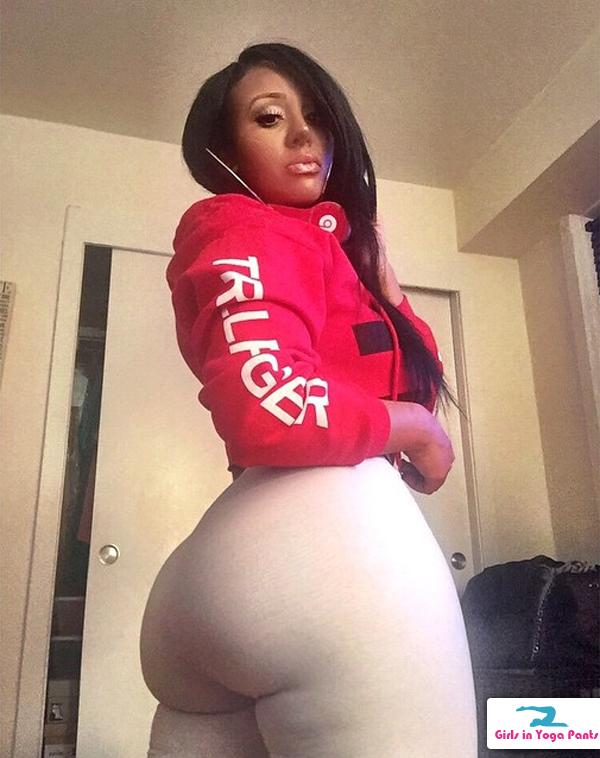 Some like 'em thick, some like 'em tiny – this update is for those that enjoy the former, as booty doesn't get much bigger than this without becoming a mess.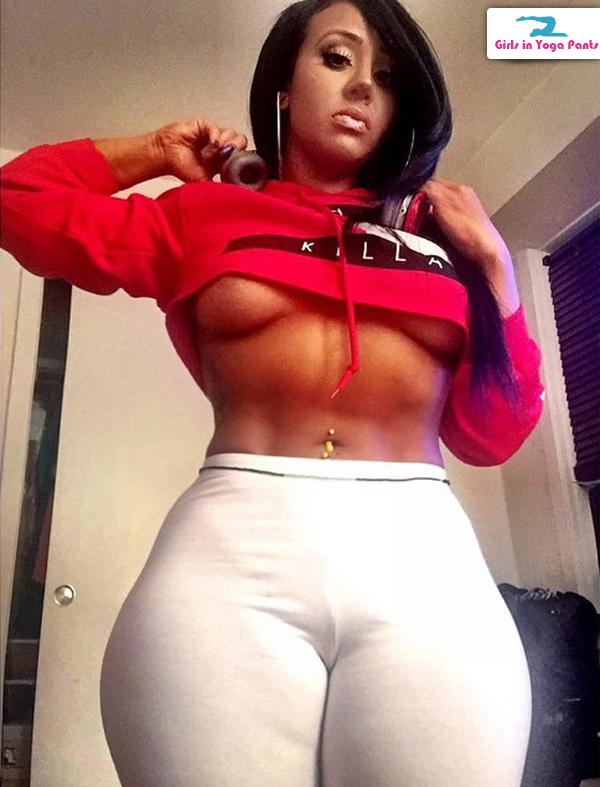 So if you're in to thick girls, make the jump and enjoy another 6 pics of this babe who may or may not be a stripper. I say this, because 2 of the pics involve her laying on extremely large amounts of cash, and another is a bikini pic in what can only be described as a strip club locker room. If this isn't your thing, fear not! There's at least a good 4000 posts on this website that will likely appeal to you.
Submitted by Charles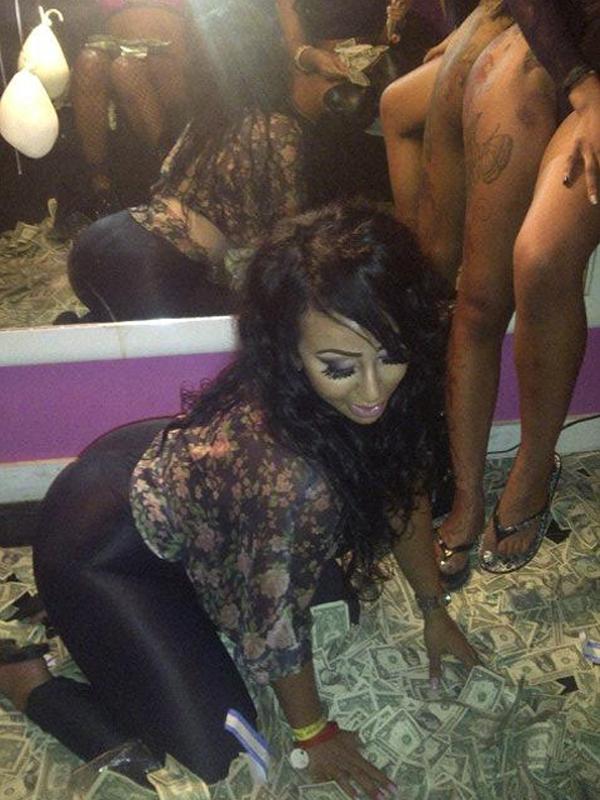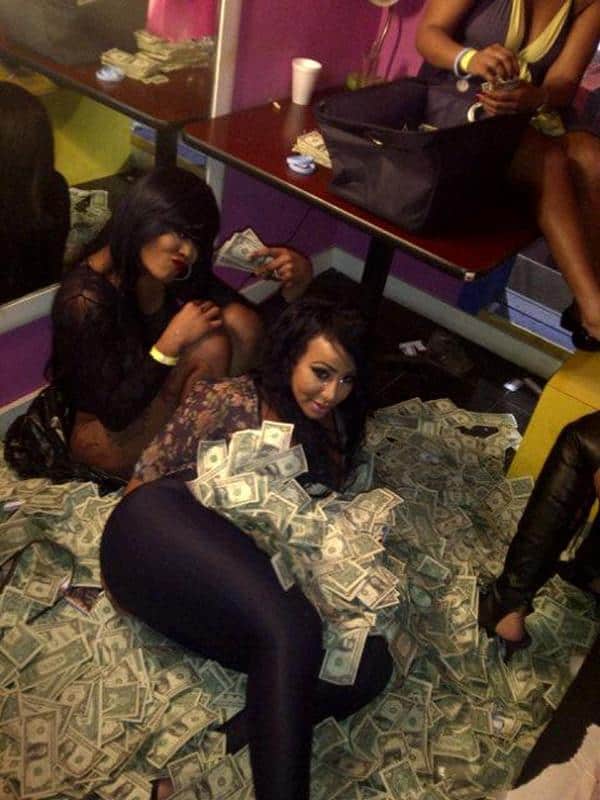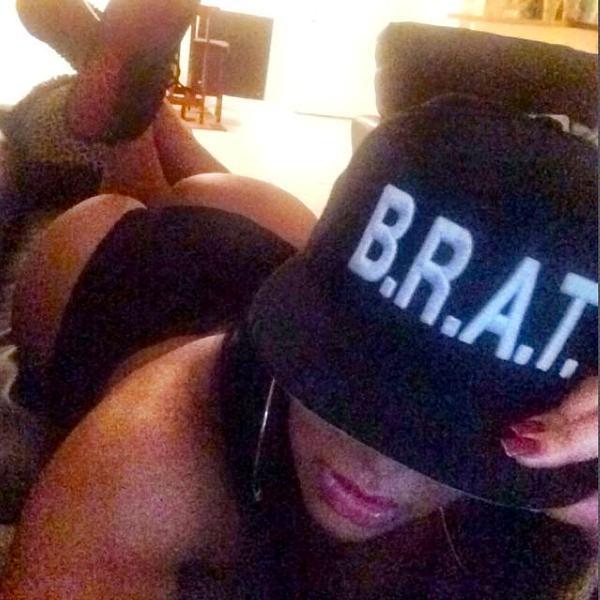 Image Name:
A porn star took this creep shot: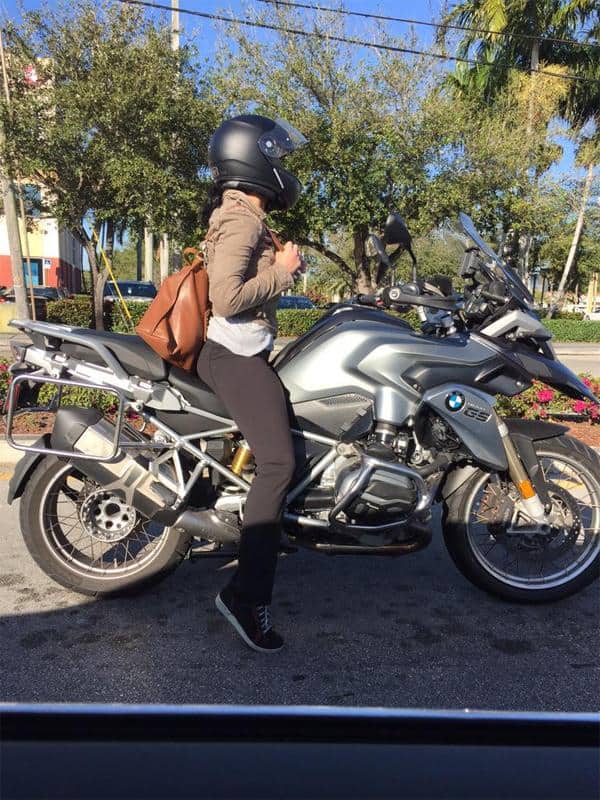 Remember controversial porn star @MiaKhalifa? Well she snapped this pic of a girl on a BMW motorcycle she pulled up beside on her way home. I don't know about you guys, but a hot chick on a crotch rocket makes my crotch rocket.
BONUS: Video of Mia Khalifa twerking to a song about her
Image Name:
A small ass in tight yoga pants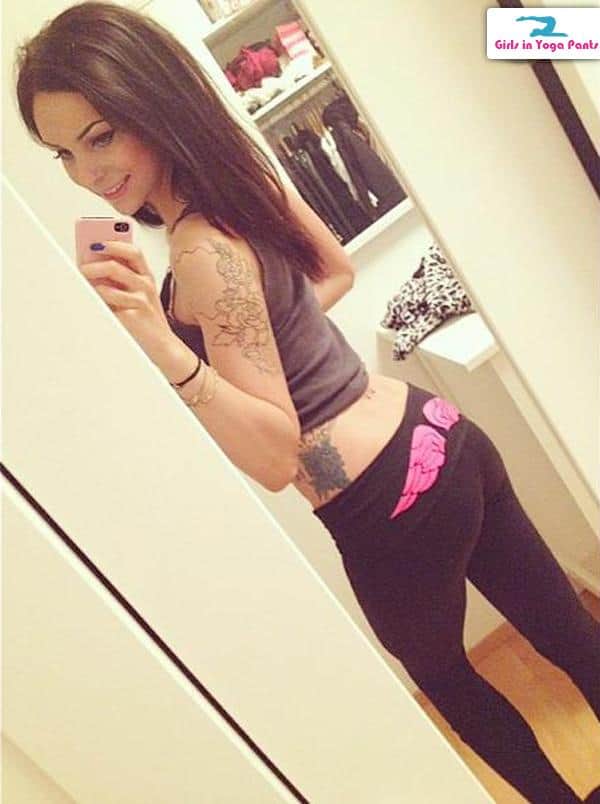 This one is strictly for the small booty lovers. Not everyone loves a ton of junk in the trunk, and we completely respect that! So here's one for all you guys who don't like more than a handful.
Image Name:
24 Photos Of Caitlin Rice In Yoga Pants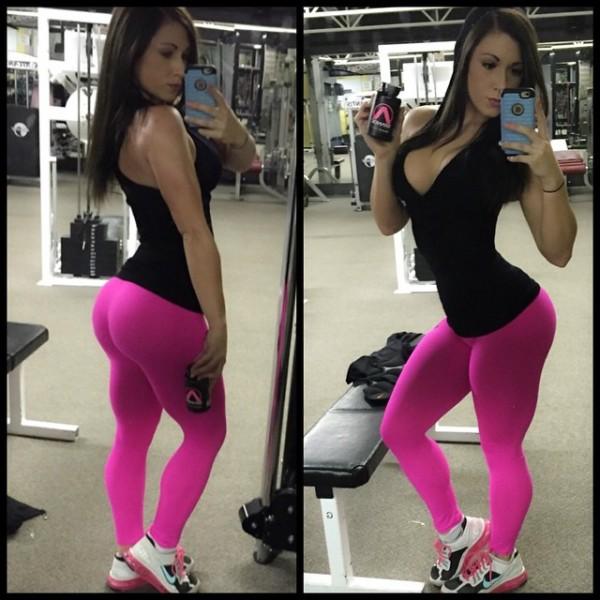 Caitlin Rice is a fitness model from British Columbia whose booty is going viral on the web right now. Enjoy these 24 photos of her in yoga pants & workout shorts and follow her on Instagram at @caitlinricefit. Which pic here is your favorite?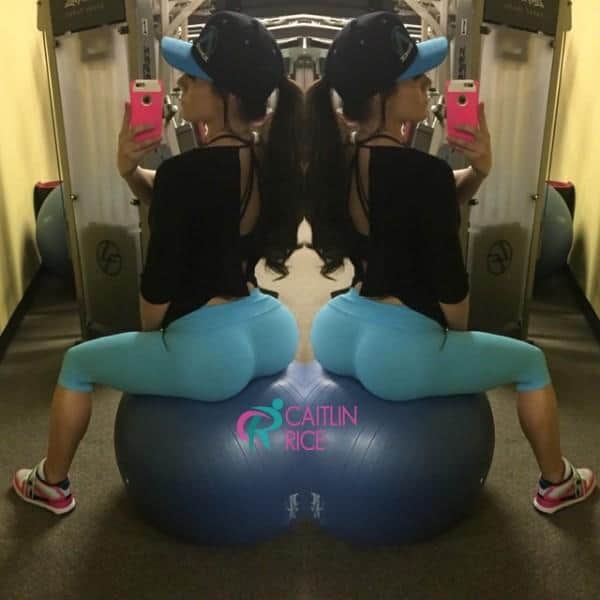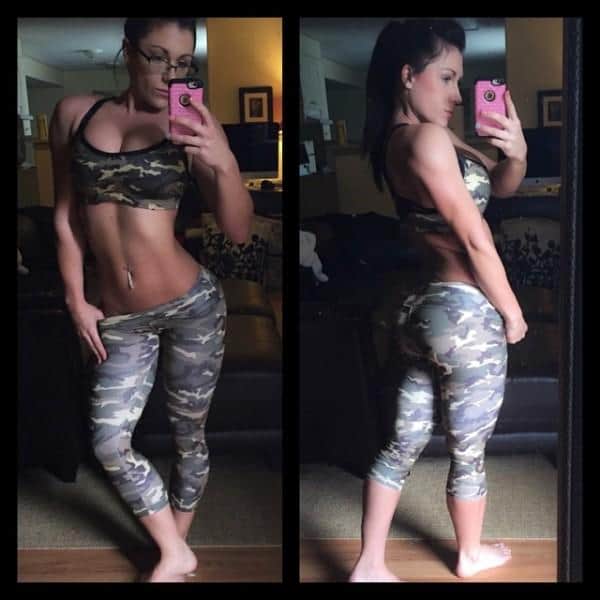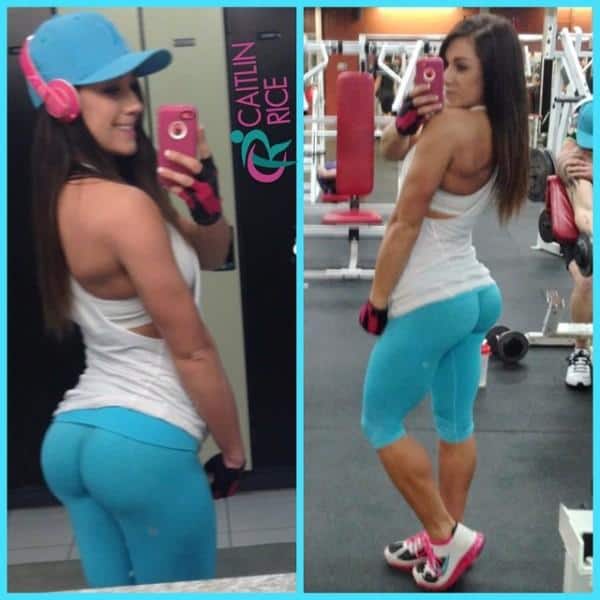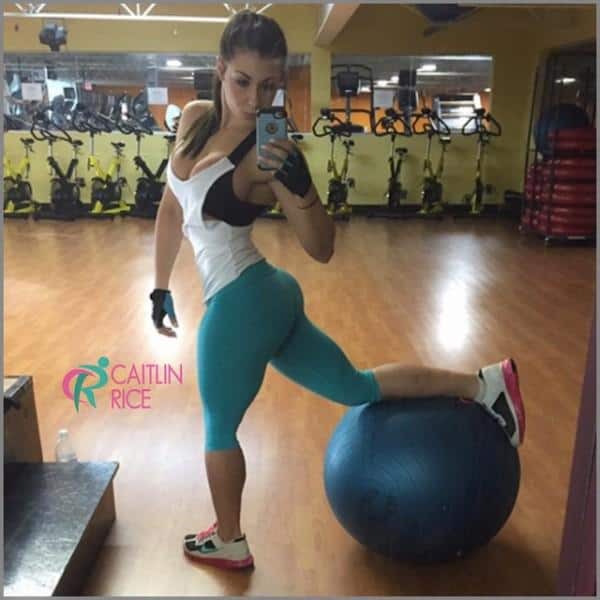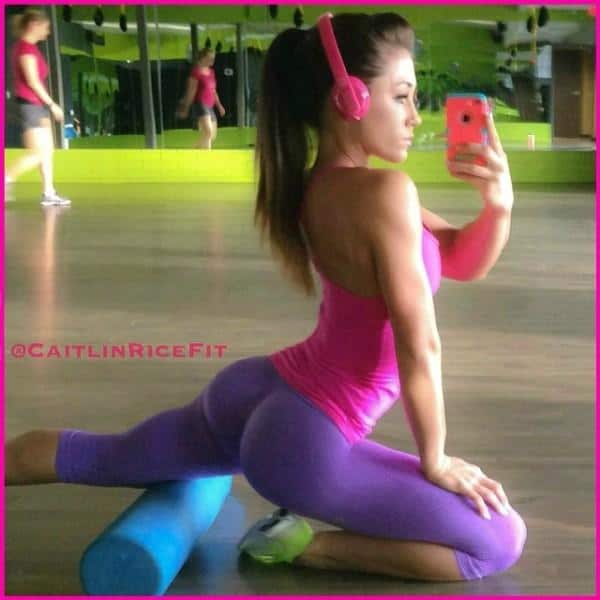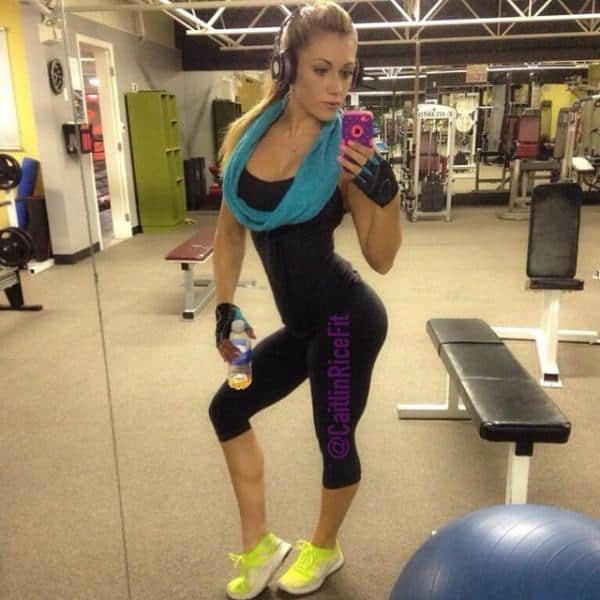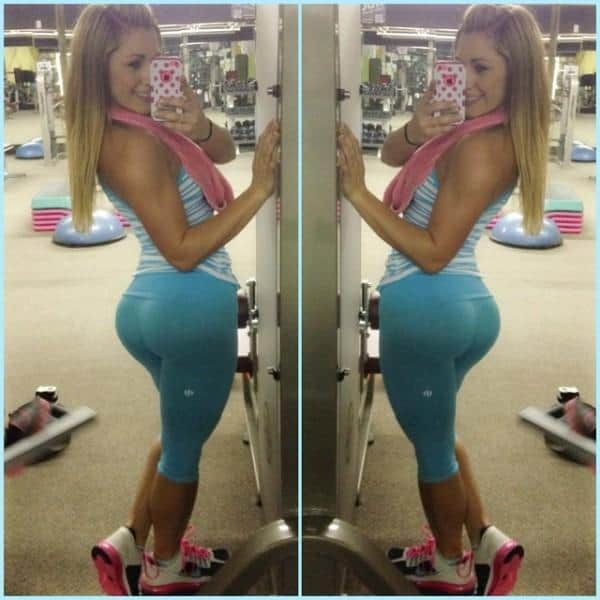 Image Name:
GIF: A booty being presented for action

I first stumbled across this woman's account because a fan thought I might be interested in purchasing her sticky, post-flight yoga pants. That's right, this girl sells her underwear and yoga pants soaked in pussy juice and even goes as far as selling her "shark week" thongs. For those of you who are like me and not down with the cool kid lingo, that's period blood panties. I admire her entrepreneurial spirit and applaud her lack of shame when it comes to the juices that drip from below – while I personally have no use for them, there's pics of some avid follower who paid for a date with her so you know some guys are in to it. Also, by "pay for a date" I mean literally just that… no banging, he just took her on a date and gave her money to do it. I really gotta talk to mom about raising my allowance, because while blood soaked underwear aren't my thing, being seen in public with cute chicks is definitely something I would get sweaty over.
Follow her on Twitter @CearaLynch, in case you're really in to lady juices or if you need DNA to pin a murder on someone.
Image Name:
Classic: Thick College Girl With A Donk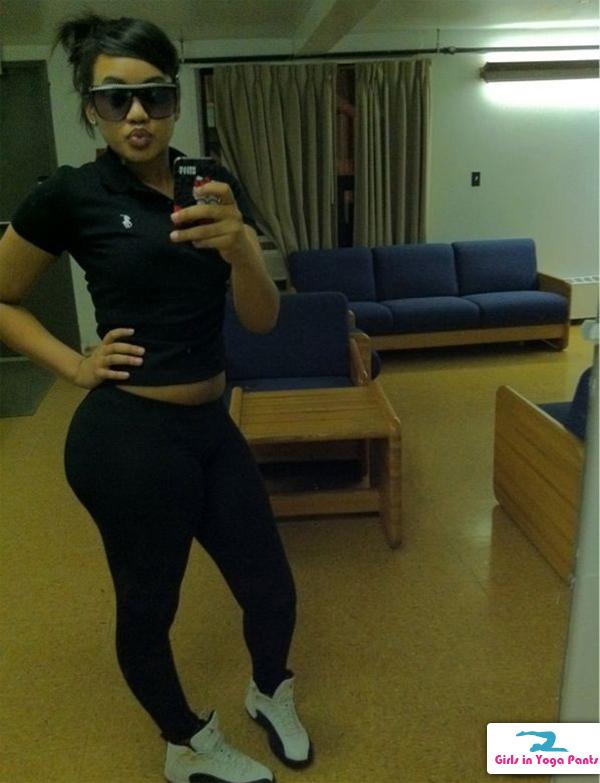 Back in August we featured this college girl with the sneaking suspicion that we had not only seen that booty before, but the background as well. I'm not sure who this chick is, but it turns out we were right, because GIYP fan RAYE sent in a link to the original. So, do you like the original pic below or the updated pic above? Sound off in the comments. Also, let us know if you know who she is… ya know.. for science.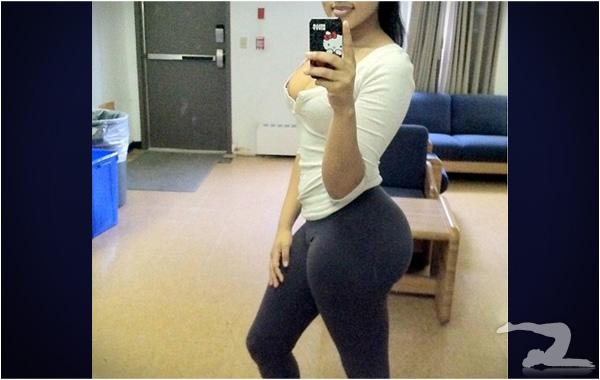 Image Name:
44 Photos: @malinbjork_'s epic MILF booty from Sweden in yoga pants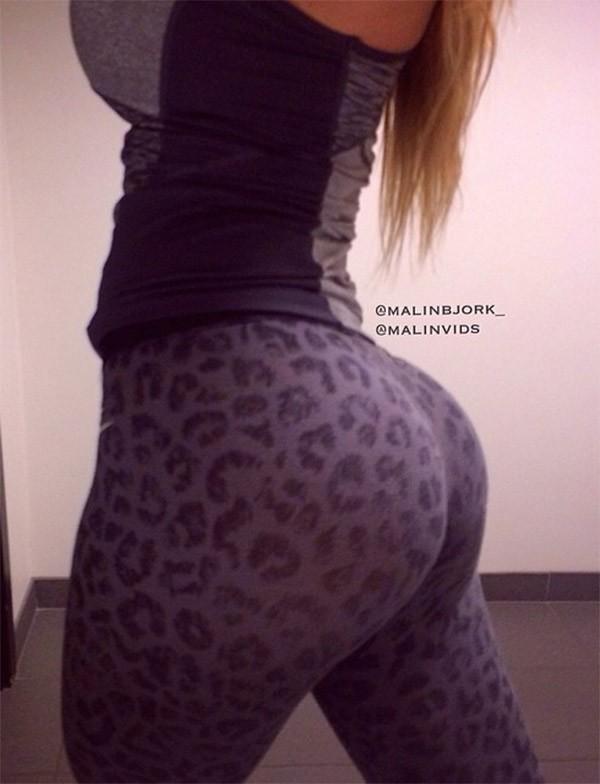 What's up with all these hot chicks from Sweden? Here's another. Her Instagram is @malinbjork_ and her website is fitnessmom.se. Enjoy these pics and say which one is the best in the comments!